Cyber Attacks on Physical Infrastructure: Protecting SCADA and ICS Systems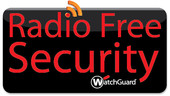 Digital network attacks that can blow up generators, shut down power grids, or damage nuclear facilities seem like the stuff of science fiction. However, we currently live in a world where nation-states launch just such attacks against one another, and may escalate them in the future. In this episode, Nachreiner interviews an industry expert from Alstom Grid about SCADA and ICS systems, and attacks against them.
If you are new to our podcast, Radio Free Security (RFS) is a monthly audio program dedicated to spreading knowledge about network and information security, and to keeping busy IT administrators apprised of the latest security threats they face online. If you're looking for the latest security news and best practice tips, you've found the right podcast. Charge up your Android, iPod, or MP3 player and give Radio Free Security a listen.
September's episode includes:
The Security Spotlight [3:33 - 45:23] - Protecting SCADA and ICS Systems. In this episode, Corey Nachreiner interviews Sharon Xia, an industry expert from Alstom Grid, about SCADA and ICS systems, and the ramifications of increasing digital attacks against these physical infrastructure systems. They discuss what SCADA and ICS systems are, whether or not they differ greatly from typical business computer systems, and how attackers are targeting them. More importantly, Xia and Nachreiner talk about defending these critical systems as well. If you manage SCADA or ICS systems, or are just curious about this fascinating trend in the information and network security, you won't want to miss this interview.
Security Story of the Month (SSotM) [46:04 - 1:13:08] - During September's SSotM segment, Richard Gilmour, Chris Shaiman, and Corey Nachreiner highlight the most concerning security stories and incidents from the month. Topics from the segment include a big Internet Explorer (IE) zero day exploit, a new HTTPS attack, a stolen digital certification, and a big SCADA company breach. Follow along to learn which incident we think will affect the industry the most, and what you can do about them all.
You can always find the latest episode of Radio Free Security at:
Or just listen to September's episode using the player below [runtime: 1:15:37].
Download: rfs0912.mp3
— Corey Nachreiner, CISSP (@SecAdept)
Published with permission from WatchguardWire.
Source.