Red October, Java Zero Day, and UPnP Problems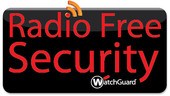 Radio Free Security (RFS) is a monthly audio podcast dedicated to spreading knowledge about network and information security, and to keeping busy IT administrators apprised of the latest security threats they face online. If you're looking for the latest security news and best practice tips, this show is for you.
January was rife with security breaches, zero day, and other InfoSec related stories. That's why this month the Radio Free Security analyst team spends much of the episode highlighting the big issues you should know about, and how you can protect yourself from some of the threats.
Security Story of the Month (SSotM) [Pt.1 3:43 - 26:50, Pt.2 40:34 - 1:00:50] - During SSotM, Richard Gilmour, Chris Shaiman, and Corey Nachreiner highlight the most concerning security stories and incidents from the month. Topics  include many Java zero day exploits, H.D. Moore's UPnP security report, Red October, the Aaron Swartz suicide, and more. Listen in to learn which issue we thought has the most ramifications for our industry, and what you can do about them.
What's Up with WatchGuard  [27:15 - 40:02] - Blazing Fast Hardware. Join us to learn the latest product news from WatchGuard. Nachreiner interviews the XTM appliance product manager, Brendan Patterson, to learn about some exciting new products that just released. They also discuss some of the highlight features in our most recent, 11.7 software release. If you own WatchGuard gear, you won't want to miss this segment.
So settle in, adjust your volume, and enjoy the show.
[runtime: 1:02:14]
Download: rfs0113.mp3
You can always find the latest episode of Radio Free Security:
— Corey Nachreiner, CISSP (@SecAdept)
Published with permission from WatchguardWire.
Source.