Record Breaking DDoS, Cracked Crypto, and ICS Honeypots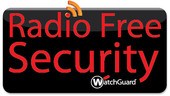 Radio Free Security (RFS) is a monthly audio podcast dedicated to spreading knowledge about network and information security, and to keeping busy IT administrators apprised of the latest security threats they face online. If you're looking for the latest security news and best practice tips, this show is for you.
After a small unscheduled hiatus, Radio Free Security is back. Unfortunately, I had to skip our February episode due to a very busy work travel schedule. To make up for it, we return this month with a double heaping of information security (InfoSec) stories and news. Plus, we've thrown in a fun security-themed song parody to boot.
Here's what to expect in this month's episode:
Security Story of the Month (SSotM) [Pt.1 3:20 - 34:05, Pt.2 37:10 - 1:07:00] - During SSotM, Ben Brobak, Chris Shaiman, and Corey Nachreiner highlight the most concerning security stories and incidents from the month. Topics include a new weakness in a cipher associated with SSL and TLS, more zero day Java exploits, a severe sentence in a cyber security trial, the largest DDoS attack ever seen, and more. Follow along to learn which story takes the cake, and what you can do to defend your network.
WatchGuard's Secure Shop Song Parody [34:19 - 37:10] -  We debut our latest security-themed song parody. A talented and creative group of WatchGuard employees wrote a song parody to Macklemore's popular Thrift Shop rap. We're proud of this rising Seattle-based rapper, so thought how better to celebrate his success than making our own tongue-in-cheek security tune in this honor. I think the song turned out great, and you can expect us to post the accompanying music video soon. Give it a listen.
So settle in, adjust your volume, and enjoy the show.
[runtime: 1:08:17]
Download: rfs0313.mp3
You can always find the latest episode of Radio Free Security:
— Corey Nachreiner, CISSP (@SecAdept)
Published with permission from WatchguardWire.
Source.